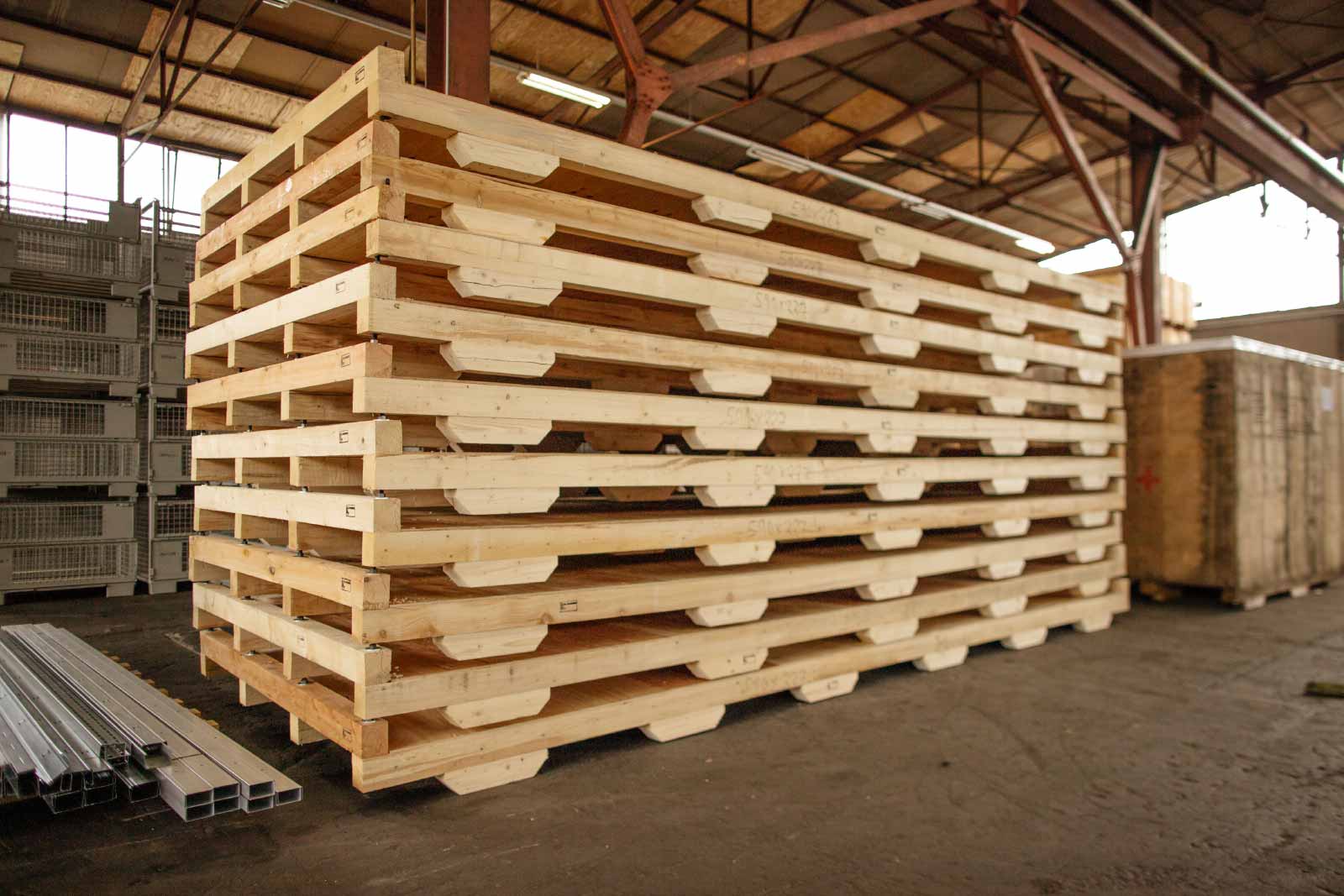 Benefit now from our flexible services and many years of expertise in the production of wooden packaging materials.
Our employees manufacture suitable wooden packaging exactly according to customer requirements or transport specifications. Simple crate or huge heavy goods packaging of a production plant – we are the right contact for you!
Always the right pallet at hand
Our range of wooden pallets extends from the 40 cm x 40 cm small pallet to 2.50 m x 10 m shipbuilding pallets. We produce wooden pallets of all kinds, industrial pallets, brewery pallets as well as one-way and returnable pallets for our customers exactly according to their wishes or requirements from the logistics sector. The wooden pallets can also be specially treated by us and meet the HPE standard:
All insect larvae or other pests in the wood we process are killed by the heat treatment process in the drying chamber. In the middle of the cross-section of the wood, a temperature of 56 degrees Celsius is applied for at least half an hour. The advantages of the HT treatment are the enormous savings in costs and time.
Through the precise control of temperature and humidity in our in-house drying chamber, the wood moisture is reduced to the point. The Kiln-Dried process enables smooth and fast further processing of the material for the production of pallets through this technical wood drying.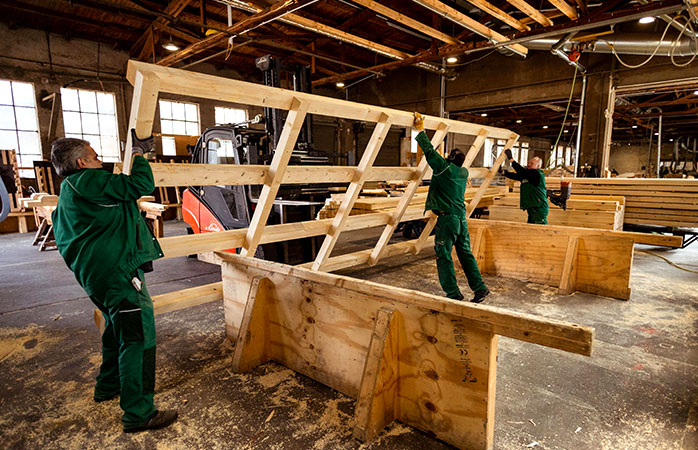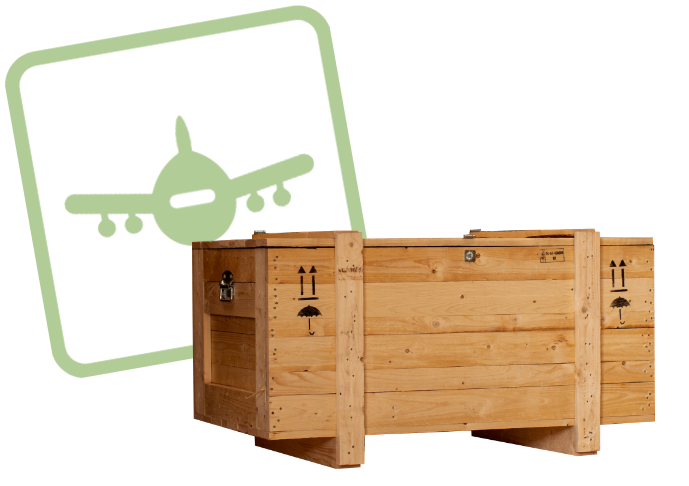 Safe and well packed at all times
We produce wooden crates in every size and shape for land transport, air transport and sea transport. Our employees manufacture the crates according to customer specifications from solid wood and wood materials such as plywood and OSB boards. For transport, any packaged goods and products are thus specially packed and optimally protected by our wooden crates.
The optimal production of the boxes by our experienced technicians in the Hohentorshafen in Bremen guarantees our customers a safe assembly as well as constant safety and protection of their valuable transport goods on the way to the respective destination.
Always at your service
We like to take on new challenges. Contact us now with your wishes and ideas for your project. With the expertise of our development team and the inclusion of modern manufacturing technology (CAD), we can offer a solution to your problem. We also attach great importance to small series in the field of wooden packaging materials. Contact us now with your wishes and ideas.
For example, a reusable crate developed by us can be used in many areas of application without the need for a large number of personnel. This wooden crate is designed as a kit and assembly is done without tools.