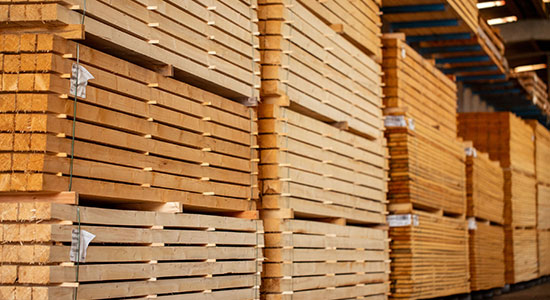 Our timber trade in Bremen offers tested and certified timber in all sizes and dimensions. The wood is cut and treated by our employees according to the desired requirements of our customers.
On this page you can find out more about our range of services in the timber trade and our possibilities in wood processing.
More than plywood and OSB board
Wood-based materials serve a variety of purposes and make it possible to convert wood residues from industry into high-performance materials and chipboard. In addition to sustainability, a major advantage is the uniformity of the manufactured wood-based materials and the usually higher load-bearing capacity of chipboard compared to solid wood. In addition, the boards and planks made of plywood, hardboard as well as other wood-based materials are available in a wide variety of thicknesses and sizes.
Our delivery programme in the field of wood-based materials:
Plywood boards
OSB boards (Oriented Strand Board)
MDF boards
HDF boards
Hardboard
Chipboard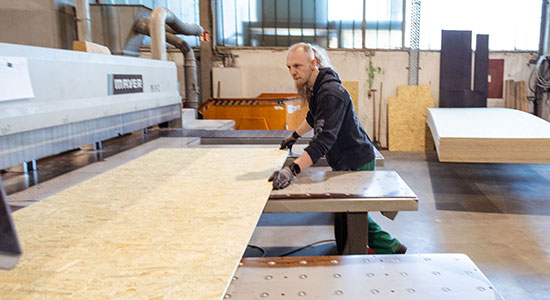 SQUARED TIMBER AND SAWN TIMBER
---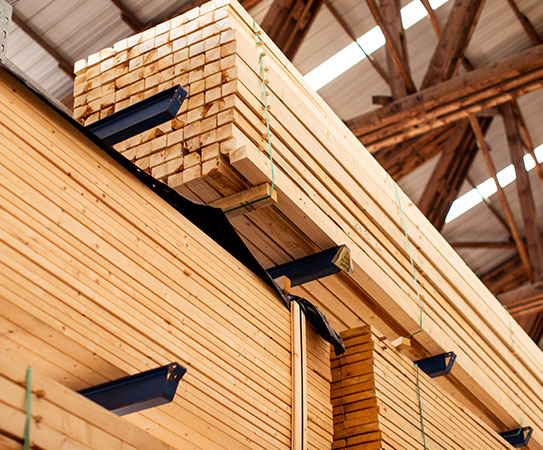 Planks and squared timber
Squared timber and sawn timber are rectangular wooden beams made of spruce or larch in various thicknesses and dimensions. They are used in a wide range of applications, for example in timber construction and roof construction or in the manufacture of pallets for the logistics industry. Thanks to our large storage areas, the various squared timber and sawn timber made of softwood such as larch are always in stock for our customers in the timber trade.
Our delivery programm in the field of squared timber and sawn timber:
Timber beams
Boards
Wooden slats
Timber planks / sheet piling
Shuttering
Wooden posts
Larch sawn timber
Packaging timber
Exactly the right wood
We import our goods from Scandinavia, the Baltic States and Eastern Europe. We supply you with tested and certified timber in all important sizes and dimensions. The individual treatment and assessment of the goods by our employees in Bremen guarantees flawless timber products for the import business. We deliver to customers all over the world under the legal requirements of the countries of destination. Our commission warehouse covers an area of more than 60,000 square metres and our Just-In-Time concepts ensure smooth handling.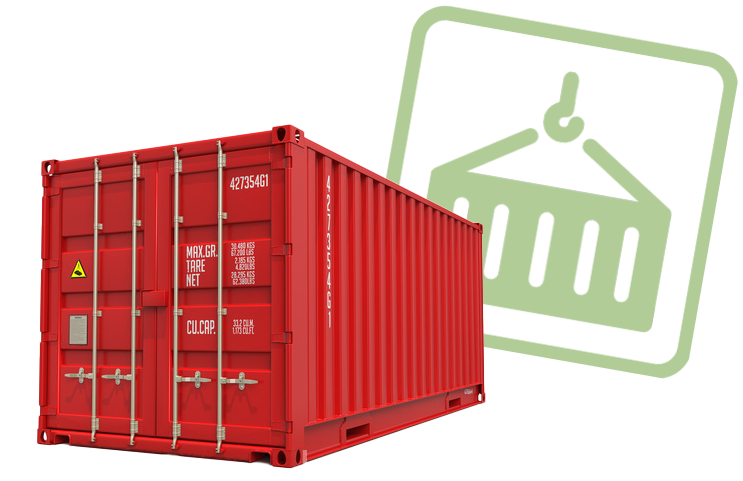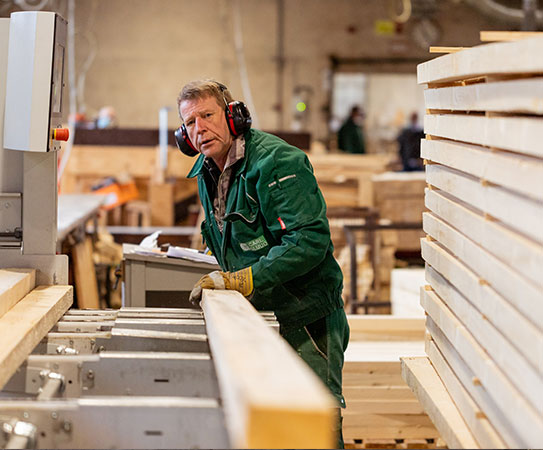 Our Service in detail
Depending on the requirements of our customers in the timber trade, our employees ensure the appropriate processing and panel cutting of the respective wood materials and squared timber. All goods are continuously inspected and evaluated by us according to defined quality guidelines.
Our service portfolio in the field of wood processing:
Depending on the customer's requirements, the wood is dried in our own drying chamber. We can HT-treat the wood according to IPCC standard ISPM15 or dry it artificially and thus prepare it optimally for its later use.
Thanks to our extensive and modern machinery, we can cut wood and wood-based materials such as plywood, hardboard, OSB, MDF and HDF boards in a wide range of sizes and dimensions quickly and accurately.
With our automatic cross-cut saws, our employees create special designs exactly according to the customer's wishes. Save time and effort in timber cross-cutting by having your wood materials and squared timber delivered directly to the place of use in the correct size.