Export packaging
for every size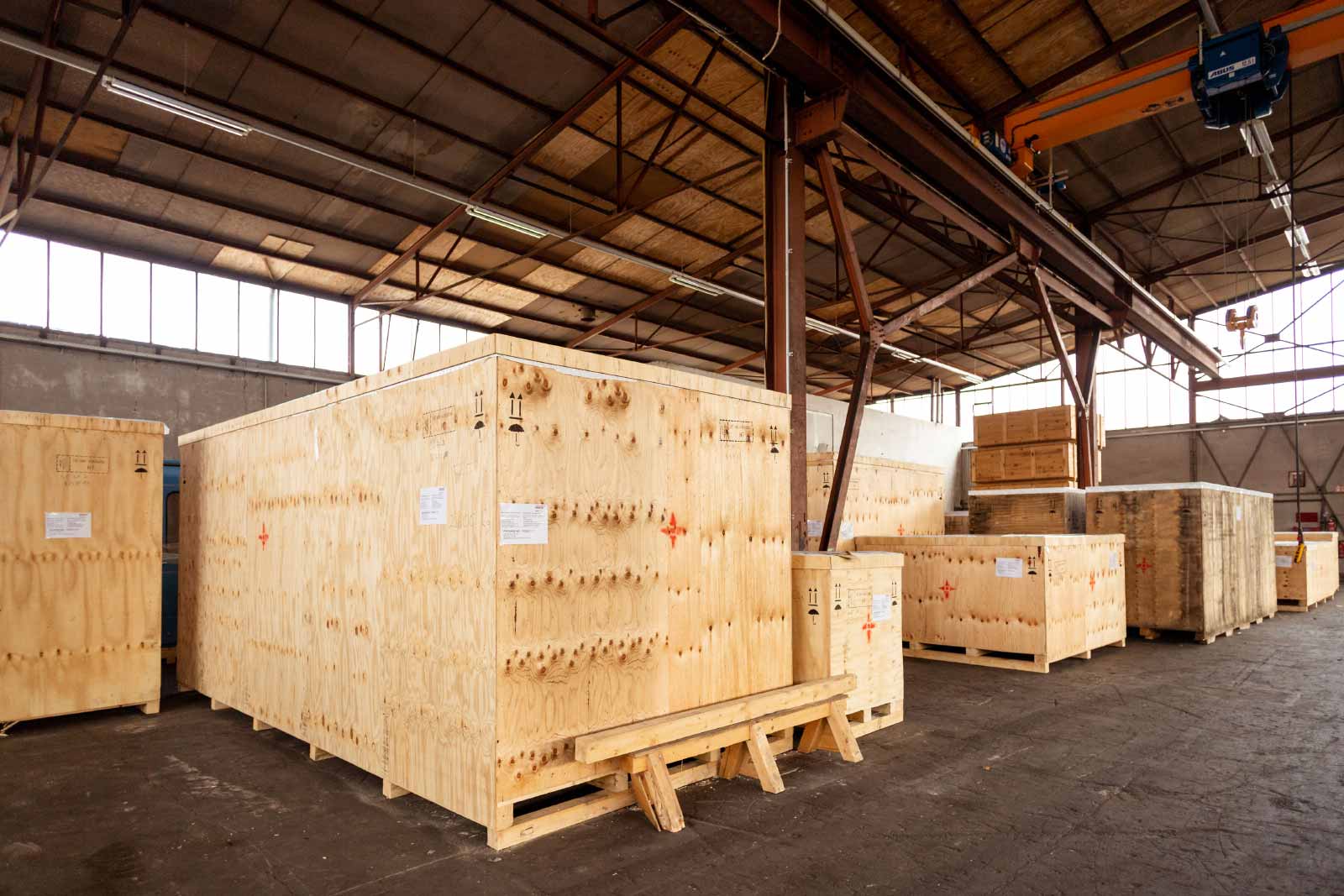 In addition to the field of wooden packaging materials, we also ensure the safe packaging of your transport goods with our employees and their experience.
Complex specifications such as statics, load-bearing capacity and transport route requirements as well as important safety aspects are incorporated into our work. If desired, our teams can also carry out the packaging on site directly at the customer's premises.
At home on all oceans
Sea packaging requires extensive preparation of the goods to be transported for the long voyage on an ocean-going vessel across the world's oceans. Long storage times and transport routes in a major port such as Rotterdam, Hamburg and Antwerp or overseas in Shanghai, Singapore and Los Angeles require careful packaging of the goods.
We protect your products to be packed on sea voyages from harmful environmental influences by shrink-wrapping them. By implementing desiccants, we also effectively prevent possible damage caused by corrosion during sea transport.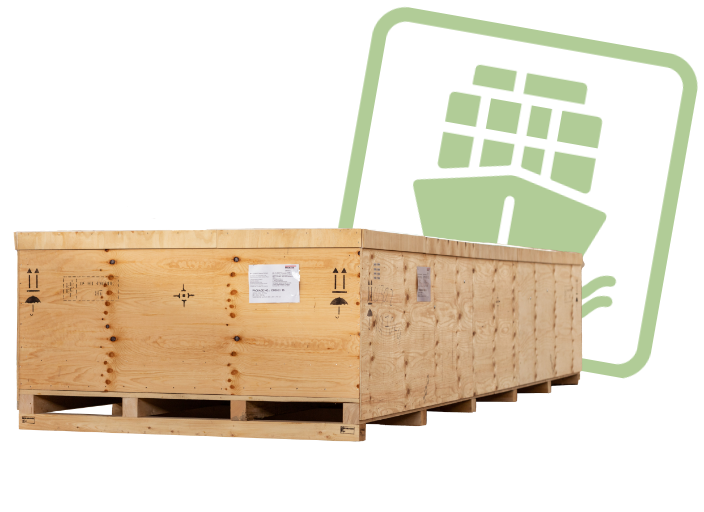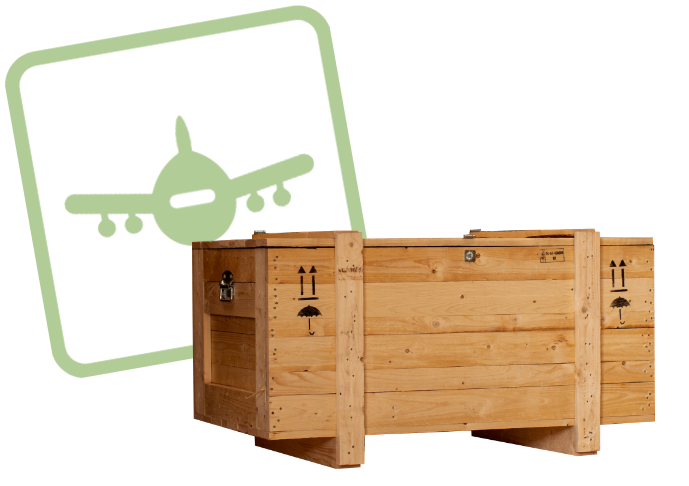 Secured and certified en route
Very high security requirements must be observed when packing goods for transport as air freight. In this area, our company, based in Bremen, has been approved as a regulated agent by the German Federal Aviation Authority.
This certification for air freight shipments enables us to pack our customers' goods in accordance with the current regulations and store them in our special air freight security area until they are shipped. The Air Freight Security Programme (LFSP) provides security for logistics companies throughout the entire supply chain and guarantees compliance with legal requirements, even for dangerous goods.
Effective cost savings
The limited space and the different shapes of an ISO container (20-foot, 40-foot) require the goods to be stowed precisely and securely in a container, flat rack or open top container for sea freight or transport by rail and road.
We ensure for our customers that the loading and unloading of a container works in the best possible way by means of an optimal stowage plan and precisely manufactured container slides as well as wooden packing materials. Our effective container stowage helps our customers save time and money during transport.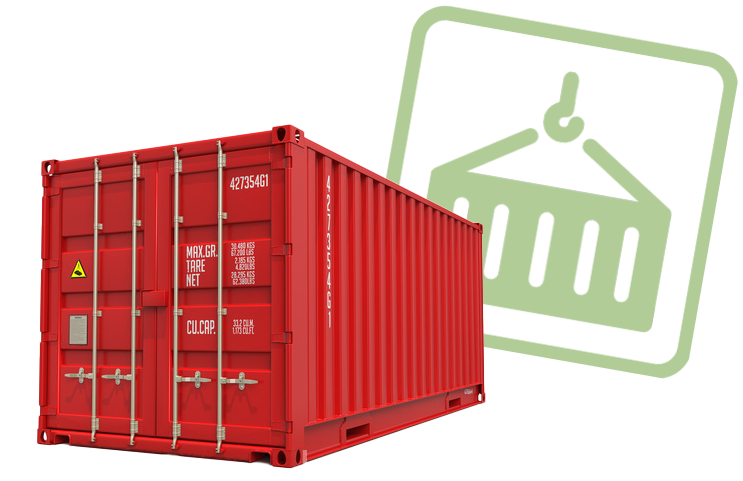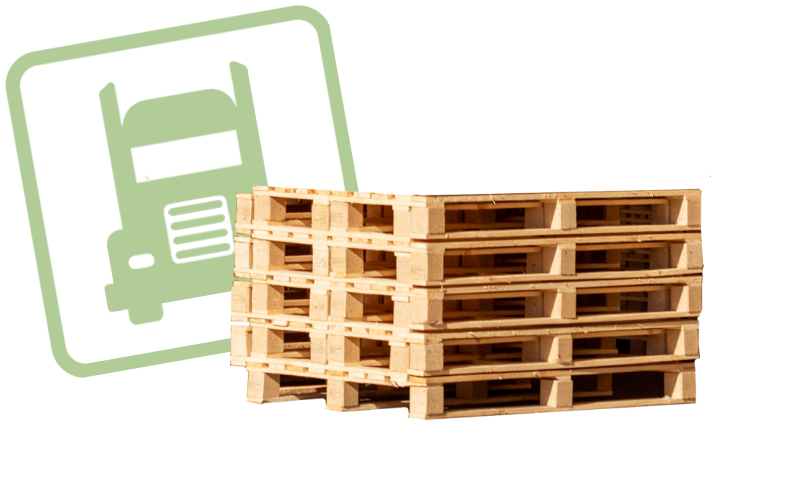 Always arriving safely
Preparing goods for road transport is also a challenge in view of the wide range of possibilities. Our employees benefit from their many years of experience and, through the efficient use of wooden packing materials and other packing materials, enable a safe and cost-effective solution for your transport requests for the road.
When you work with our company, you benefit from optimised packaging logistics and the best possible packaging for road transport.
Shrink film offers many possibilities
Shrink wrapping is a very good way to secure and stabilise goods in transit due to its strength and resistance to tearing and puncturing. Shrink film finds an excellent application as a protective packaging for machines, heavy goods and other voluminous products.
Shrink film made of environmentally friendly polyethylene (PE) is far more cost-effective than the classic wooden crate when it comes to packaging and, in addition to its favourable price, offers effective protection against splash water and soiling.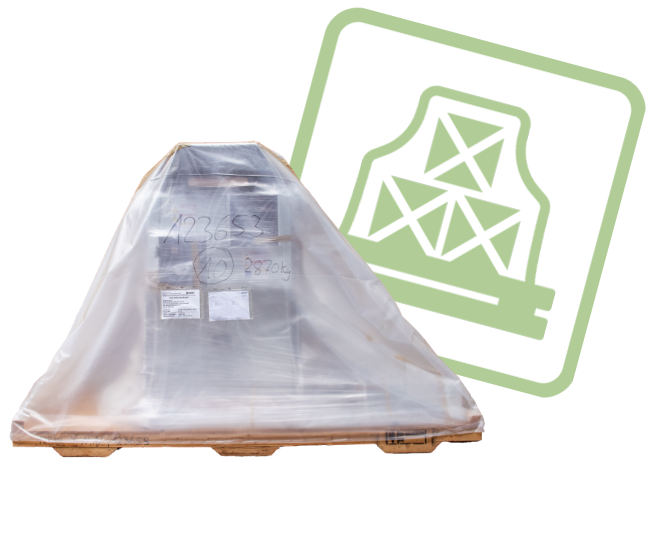 We fulfil many wishes
According to the customer's wishes, we pack commercial goods, heavy goods and very heavy goods in solid wood crates, plywood crates, OSB crates or other exactly fitting packaging. We send entire production and machine lines or individual machine components on their individual journeys across the globe. Our experienced employees then pack the transport goods directly at the customer's premises, in the seaports (Bremen, Bremerhaven, Hamburg, Antwerp and Rotterdam) or in our own factory.
We fully integrate our packaging concepts into the supply chain of our customers and offer contract packaging on site, a suitable IT connection and quality management according to HPE standards.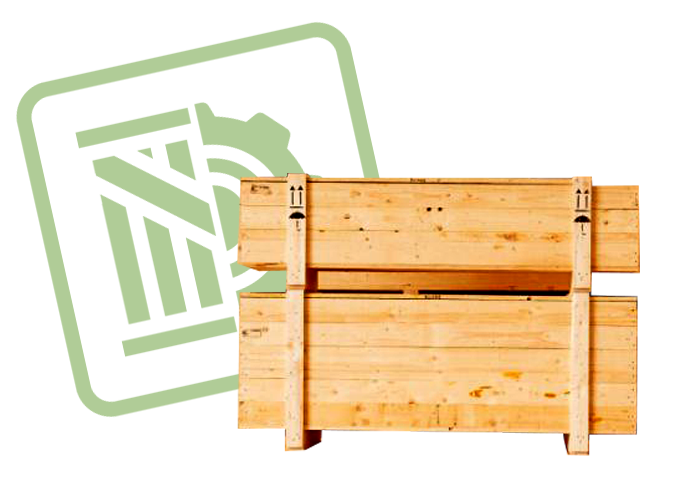 With a trained and tested eye
Our company has a publicly appointed and sworn expert for seaworthy export packaging on board in Markus Neumann. He is one of the few experts in this field in the whole of Germany – and also works for courts and authorities as a neutral expert. Through his work, we ensure that all kinds of transport goods receive a custom-fit and secure packaging solution from us. The experience of our employees enables us to achieve the best possible packaging for our customers in logistics and industry.